Chicken Day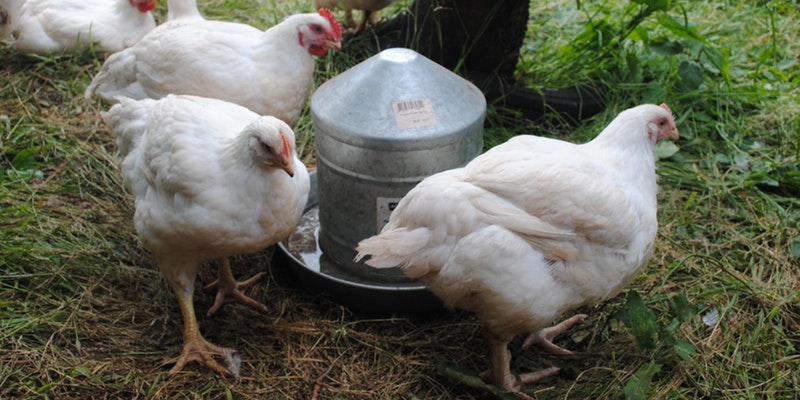 Duration: 6 Hours
Location: Gerringong, NSW
On arrival there is freshly baked cake, and delicious tea or coffee. If you are not wearing good solid farm footwear we'll lend it to you, but we recommend your own gumboots for today if possible.
First, a farm tour, looking at the dairy goats, pigs, cattle, laying hens, bees, and vegetables raised at Buena Vista.
Then we will look in detail at the different stages of meat chickens on the farm, and the processing equipment that we use. With lots of hand-on demonstration we will discuss feed, housing, fencing and predators. Enjoy a delicious catered farm lunch (featuring Buena Vista Farm pasture-raised chicken!) and a discussion about using the whole bird and how to make the best and most nutritious chicken stock and pate.
The next bit – learning how to process chickens – will be hands-on, and if you'd rather just observe that's fine too, but we encourage everyone to get involved. You'll learn how to dispatch, pluck and eviscerate chickens.
You will take home a whole frozen chicken (processed offsite at a licensed abattoir – we'll talk about all the licensing rules and regulations!) and as well as a detailed booklet containing all the information you need to know about raising and dispatching meat birds, we can also advise you on sourcing good day-old chicken stock for raising yourself at home.
Class runs from 10am – 4pm, and places are limited to 12, bookings are essential.