From Scratch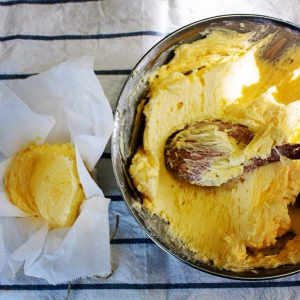 Duration: 8 Hours
Location: Gerringong, NSW
When you arrive at the farm we'll share handmade cake, delicious tea or homegrown coffee before we start. Then we'll offer you gumboots (or you're welcome to bring your own) and set off for a comprehensive tour of the farm.
First, the kitchen garden, the coffee grove, the meat chickens and the pigs. A visit to the mobile chicken caravans and to collect armfuls of fresh eggs. There's a tour of the market garden, picking the produce that we'll be using in the kitchen. We'll visit the dairy goats, the dairy and the cheeseroom.
Then back to the kitchen for bread-making, home dairy making and pickling.
Enjoy a relaxed fully-catered lunch featuring produce from the farm.
After lunch we'll head back into the kitchen for some more hands-on cooking before you head home with a big bag of handmade food and the confidence to cook more food from scratch from this day forward!
You will leave here confident and able to make from scratch:
sourdough
butter
jam
yoghurt
pickled vegetables
the perfect biscuit
wholewheat crackers
the very best chicken broth
You'll take home with you:
- your own loaf of sourdough
- our sourdough starter
- a pot of yoghurt (made using our heirloom yoghurt starter - which you can use again and again)
- a jar of traditionally fermented pickles (no vinegar or sugar here!)
- a pot of handmade butter
- a bag of chocolate chip biscuits
- a bag of delicious sea salt and rosemary crackers
- a jar of rhubarb and strawberry jam
Time: 9.00am – 4.30pm
This is an intimate, particularly hands-on class limited to only 8 participants. Bookings essential.