From Scratch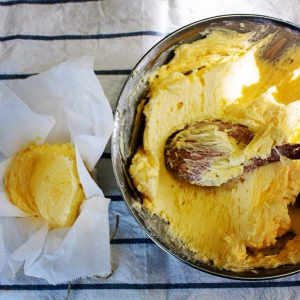 Duration: 8 Hours
Location: Gerringong, NSW
At the start of the day you'll enjoy a farmhouse morning tea and then a walk all over the farm, exploring everything we do here. Then we'll spend the day in the farm's commercial kitchen learning how to make sourdough, butter, yoghurt, wheat crackers, biscuits, jam, pickles and bone broth. It's a big list but most of these things are pretty simple and quick!
A delicious long-table farm lunch is included and you'll take home a bag of your sensational from-scratch food along with recipes, new ideas and inspiration.

You'll take home with you:
- your own loaf of sourdough
- our sourdough starter
- a jar of yoghurt (made using our centuries-old heirloom yoghurt starter)
- a jar of handmade butter
- a jar of jam
- a jar of pickles
- a bag of rosemary and seasalt crackers
- a bage of choc chunk bikkies
- a booklet of recipes and instructions
Time: 9.00am – 4.30pm

This is an intimate, absolutely hands-on class limited to only 8 participants. Bookings essential.
About The Farm
Buena Vista Farm is a small sustainable farm on the outskirts of Gerringong, just under 2 hours drive south of Sydney. Buena Vista is a family-owned and -run enterprise, with continual family ownership dating back to the 1850s. The farm is currently run by Fiona and Adam Walmsley, with Fiona's parents also still living on the farm. It is now primarily a small goat dairy with cheeseroom, a commercial market garden, bee hives, cows, pigs, chickens, ducks, guinea fowl, kitchen garden, herb garden and an established coffee grove. The farm produces a range of wholefoods and ferments from their commercial kitchen which are sold weekly at local farmers markets along with their organic vegetables and eggs, and cooking classes are held on-farm most Saturdays, teaching sourdough bread baking, cheesemaking, fermentation and other traditional kitchen skills like preparing bone broths and preserving foods.