From Bean to Barista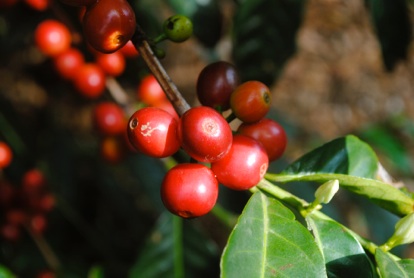 Duration: 5 Hours
Location: Gerringong, NSW
When you arrive at the farm we will share a relaxed morning tea of freshly baked cake, delicious tea or (of course) coffee before we start. Then after donning farm footwear, we will set off on a farm tour, looking at the pigs, cattle, laying hens, meat chickens, bees, dairy goats and organic vegetables raised at Buena Vista.

We will tour the coffee grove and talk about the types of coffee grown in Australia and the effects of different growing conditions. We will harvest some coffee and go through the processing stages from raw cherry to processed green bean, finishing with some roasting.
We will then enjoy lunch together, featuring produce raised on the farm. After lunch you will enjoy a coffee tasting of coffees from different regions.
You'll take home a small coffee tree in a pot and a bag of freshly roasted coffee.
We only ever run this workshop during the coffee-picking season (Nov/Dec) and places are strictly limited.